Glasses Frames For Your Lifestyle and Personality - Step 2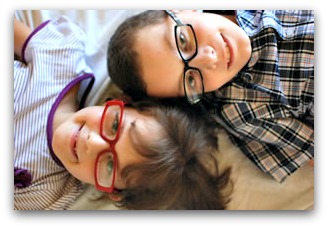 Your glasses frames main purpose is to hold the lenses, but it will also affect your appearance.
Like a carefully choosen coat that fits you, the shape, color and thickness of the frame will all affect how you look. So choose your frames carefully.

For specifics about the type of frame you have chosen in Step 1, click on the corresponding color.
Click on your glasses color or skip this section:
Helpful tips
For increased comfort, it is good to choose a frame that has spring hinged temples and is made from a flexible material.

You can read more about frames for your personality or...
 Q

uick 

L

inks - 
Eyeglass Frames
Glasses frames for your personality
Your personality or the image that you want to project to others, will determine the frame size and how visible will they be on your face.
When someone looks in the mirror, they want to look as good as they feel. You'll see at least one of these features in a person's eyeglasses, which can be:

Gentle or shy personality
If you are a gentle or shy person, you'll feel better with a frame that is discreet, like these: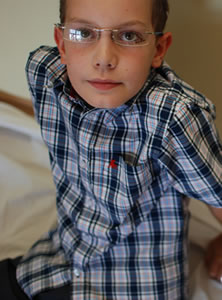 Rimless frames almost invisible because they don't go around the lenses
Semi-rimless frames less noticeable going only around half of the lenses
Frames with gentle curves using appropriate materials like titanium  

There are other materials also for thin glasses frames such as gold, silver or platinum. These are used less frequently due to the price.
Strong personality

If you have a strong personality, frames can be bold, drawing attention. These frames will be more visible on your face, like these: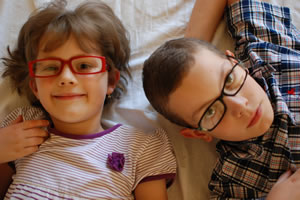 Plastic frames, which are thick
Full metal frames. Although they can be thinner, because they encircle the complete lens, they are more visible
Wooden frames more visible, too
Regardless of personality, you can choose your frames by gender: women's frames for females and men's frames for male. There are also unisex glasses frames.

First of all, your frames must be comfortable to wear, then be suited to your lifestyle and, lastly emphasize your personality. If you keep this in mind you'll have eyeglasses, which you will wear with joy, and also be a fashion accessory for you.
Read more about choosing eyeglass frames, according to the color and your face shape.  

Your next step – Choosing eyeglass lenses
To understand the importance of another part of your eyeglasses, you can learn about lenses here...
Was this information useful?
1. Like Perfect-Eyeglasses-Guide.com on Facebook.
2. Share this article with your friends: