Eyeglasses Warranty

How to Take Advantage on It
Probably happened to you at some point to have problems with your glasses: scratched lenses, broken arms, bends. You can ask yourself if you have to pay for these repairs all the time, or there are situations when the eyeglasses warranty can help.
Or maybe you simply want to return your new glasses, because you've realized that you dislike them. Is it possible?
See further how to get most on guarantee and return policy of your glasses.
First inform yourself about eyeglasses warranty and return policy
You should know that the guarantee and return policy offered by the optical stores are not the same. They vary from one to another. The best way to be sure that you can solve your eyeglasses problems that can occur is to inquire before you buy, only so you know what to expect from that store in terms of the warranty.
Use of warranty

Guarantee vary from product to product and can even vary for the components. 
Usually lenses have one year, frames one or two years, accessories one year warranty. But it is possible to extend it by paying an extra fee if it is worth.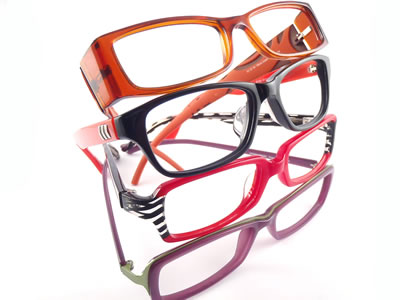 For example, if a one-year extension of the eyeglasses warranty will cost $50, and replacing a lens will cost you $45 you will probably consider it is not worth extending it. Quite different is the situation if the cost of the lens is $300.
You benefit from the warranty as long you are respecting the terms of the agreement for the product. It means that it do not cover scratches, breaks or other defects made by incorrect wearing or storage of the eyeglasses. 
Same for the cleaning, the warranty is not applicable if you clean your glasses with unauthorized cleaning clothes or solutions.
What does eyeglasses warranty cover then?
For the lenses the warranty is available for: 
Factory defects: always check the eyeglasses for defects like scratches, coating defects, blurry lens before buying those

Anti-scratch coating: if you ask for such a protective layer, you can receive for a period, a guarantee for lens scratching

Progressive lenses: there is a 30 day accommodation warranty, which provides that progressive lenses to be replaced by bifocal lenses or two pairs of monofocal glasses, if you don't get used to them

Mounting defects: if you do not see well with the new eyeglasses, you talk to the optician. You should know that the optician should always follow the prescription. 

There are two possibilities if you have such a problem:
The prescription is wrong – in this case the ophthalmologist or optometrist have to measure again your eyes and correct it

Your optician not fitted well your glasses now she/he should fix the problem
If you're wondering how to proceed to find out where the problem is, one way is to go to your eye doctor to verify if your glasses meet the prescription. 
For the frames, the same as with lenses, warranty is for:

Factory defects

Other problems that appeared by regular use and storage, such as bending or breaking the frame, due to the fragile material
So, if glasses are in warranty period, be careful to:
If you have to make use of the warranty, the optician can offer you one of the possibilities:
Money back on glasses

The optician replaces your frame or lenses as required
The return policy depends on the store
Some optical stores give you a grace period when buy new glasses, during which you can change your mind, and you can return the glasses without explanation.
Depending on the store, such a return policy can be valid only for certain products, or only for some components like eyeglass frame or only for lenses. 
To be sure you choose a store with a great return policy, must talk to the optician. It is important to know who you're dealing with, because often a kindly optician can help you save money.
In our optical shop, we are ready to help loyal customers solving their eyeglasses problems with lower costs, even there are some defects that are not covered with warranty or return policy like: 
The optical store do not respect the warranty clauses
If you fail to solve your problem with the glasses under warranty although you're right, you have these alternatives:
You can call that store management

As a last resource, you can file a complaint at consumer protection agency
But I'm sure most of the stores will help you because they know that will lose you as a customer if you leave the store unhappy.
In conclusion, when it comes to eyeglasses warranty, information in advance is the most important. It can save you from trouble and help you choose the right optical store that assist you whenever you need.
Was this information useful?
1. Like Perfect-Eyeglasses-Guide.com on Facebook.
2. Share this article with your friends: