Finding Local Eyeglass Stores
by Pat
(United States)
Q: Where can I find eyeglass stores in my area? The temple has come away from my hinge on my rimless glasses, and I want to look for repair them.

A: I will show a method with which you can find local eyeglass shops, regardless you are looking for places in your city or in a less known spot. More important, you can use this method to search for any location not only glasses stores.

Next I use the new and improved Google Maps application and I show you step by step how to proceed:

Go to www.google.com/maps web service. You can sign in if you have a Google account, but you can use this application even if you not.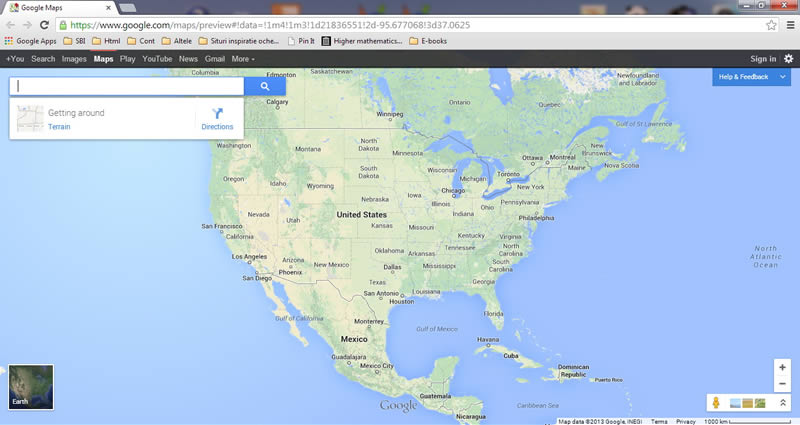 Here use the Search Box, it is your starting point to locate what you looking for.

Type like this in the box: keyword, your city, country

In our case, the keyword is "eyeglass stores" and, for example, you can type:

"eyeglass stores, Boston, USA " (without the quotes)

And you get the results you can see in the next image.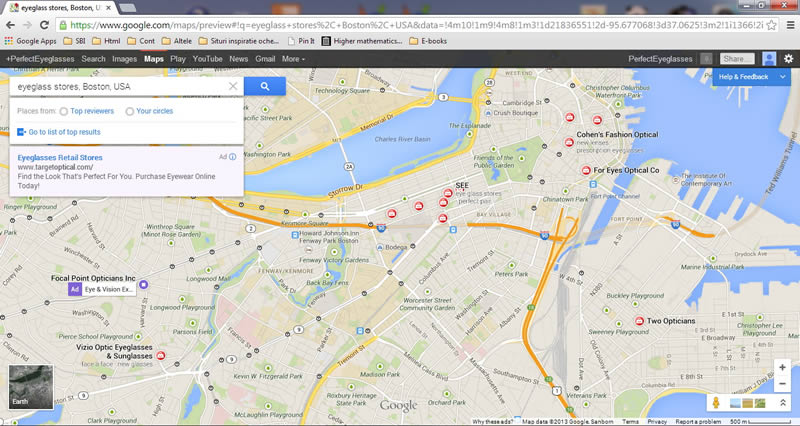 After you get the results, you have two possibilities:

For a quick view of existing stores in the location, listed one after another as shown below, you can use the option "Go to list of top results":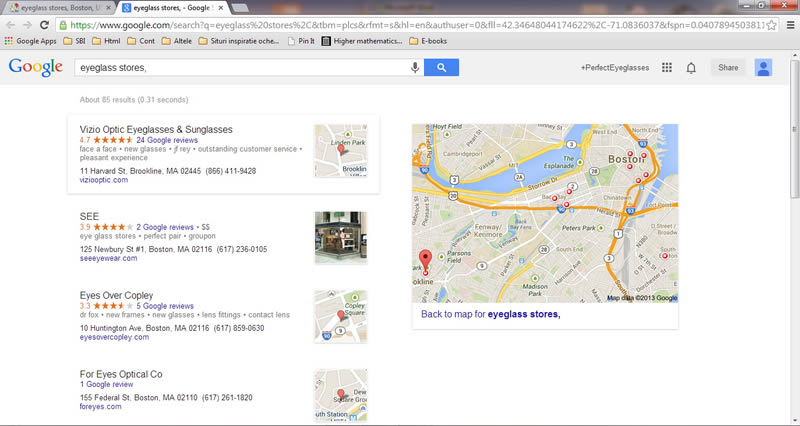 Or explore the map that displays the nearest locations of optical shops. Choose a place marked with a shopping bag and click on. A map pin will appear and you get the exact address of location.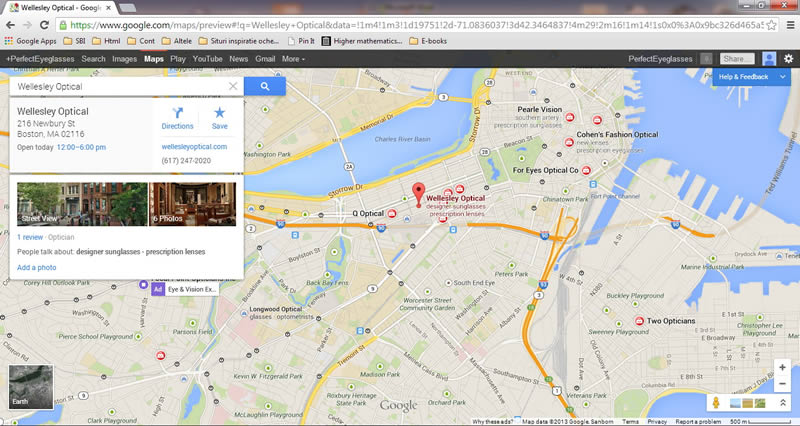 You can even view images of the location, clicking on street view.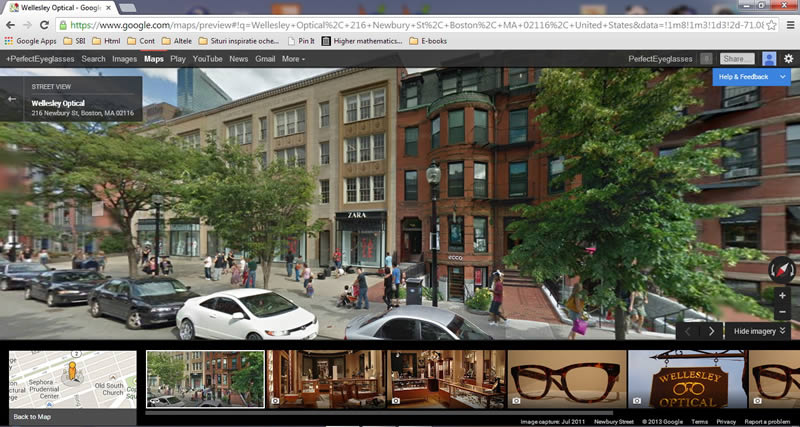 Another thing you can do is to determine the route to the selected store. For this ...

Use "Directions" option under Search Box to see how to get from your place to the shop and see the distances.

You must submit your address, where you start. The store address is already there in the destination box. Then you click on the search button, and the path that you must follow, will appear highlighted in blue on the map.

Will also be displayed the length and the time needed for travel.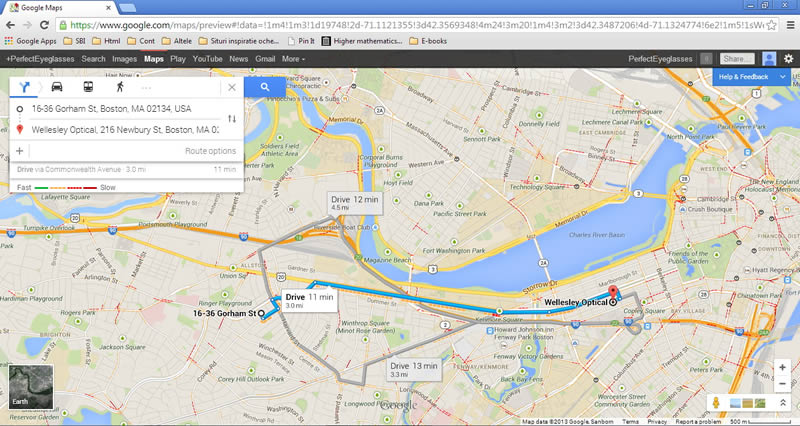 Google offers different options here. You can choose the way to go, the vehicle with which you move, for example car, on foot or by plane if possible.


Watch this video to understand better how the next generation of Google Maps can help.




I hope this information be useful to you and that you will find what you seek. Don't forget Google Maps is an excellent tool to find places around the globe and you can even see them, virtually in a few moments.

Other Pages That May Interest You:

Costco Eyeglasses


Hope this helps,
Endre