Burberry Eyewear - Is It for You?
Burberry eyewear is part of the traditional, most prestigious and popular British fashion house, with stores and kiosks all over the world. The Burberry brand designs several items, from clothing to accessories, fragrances to cosmetics, and, of course, eyewear.
This brand is, however, most famous for two things: their distinct tartan pattern and their iconic trench coat, designed by founder Thomas Burberry.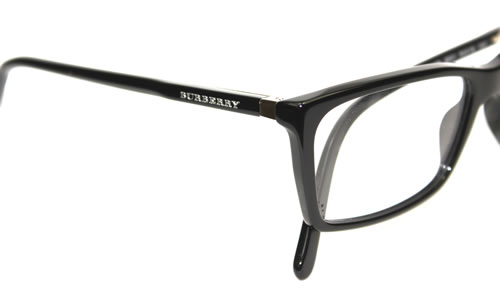 The company's longstanding success story began in 1856, when, then 21 year old entrepreneur, Thomas Burberry opened the first store. Quickly established itself in Great Britain and abroad, having two stores to its name by the turn of the century.
The brand then gained further prominence as it was commissioned to design the outfits for equestrian athletes and famous explorers. Later, it was commissioned to adapt the British officers' outfits for modern warfare at the time of World War I, where the trench coat, which later became the brand's iconic piece, was born.
The Burberry logo
Burberry's trademarks came to fruition in the early 20th century. While the tartan print came with the commercial success of the 1920s, the equestrian logo was another turn of the century addition.
The well-known trademark, which featured the Latin word "Prorsum," meaning forwards, had an illustration of an equestrian knight carrying a shield on horseback, depicting both Burberry's protectiveness over his brand, but, also, a sense of pride and elegance. 
Nowadays, the logo features the words "London" or "Established in 1856" more prominently, instead of the Latin word. It is, also, common that only the word "Burberry" is displayed as a logo as it happens in most accessories.
The Burberry eyewear collections
Burberry eyewear collections at the moment consist mostly of the bold frames which have been on trend all over the world in recent years. However, most of them have much thinner frames than other brands' frames and are more elegant, despite their oversized nature.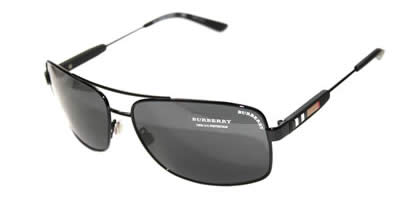 Burberry aviator sunglasses B 3074
Their most iconic and popular style, when it comes to sunglasses, are the aviator styles, like that of the Burberry B 3074 style, possibly due to the brand's initial connection to the air force and pilots, which would have definitely made these popular.
This style suits square and heart face shapes best, but they can work for other face shapes, thanks to their very rectangular lenses and virtually rimless frame.
As for eyeglasses, in general, Burberry opts for a more understated style, with smaller rectangularframes like that of the Burberry B 2139 and  the Burberry B 2073 among their most popular frames. These styles suit rounder and more oblong faces, as the edges help balance the shape of these faces. These are, also, ideal for oval faces, as they don't block out much of the surface of the face.
Finally, Burberry offers trendier, oversized, square frames for prescription glasses, like those of the beautifully and simply detailed Burberry B 2112 and Burberry B 2117 styles. These styles are ideal for rounder and oblong shaped faces, but they might overwhelm a perfectly oval face. 
Of course, the main aspect to take in consideration when looking at Burberry eyewear is your unique style and personality. Their sunglasses are more aimed towards the casual, timeless style, where other brands are trendier. The same happens with their beautifully understated, versatile prescription frames, which will easily go with any outfit and last for years, making them an excellent investment.
M

ore

D

esigner

E

yewears
Was this information useful?
1. Like Perfect-Eyeglasses-Guide.com on Facebook.
2. Share this article with your friends: