Choosing Eyeglass Frames for a Better Look
Just choosing eyeglass frames according to your face shape and coloring, you can accentuate positive features of your face, using your glasses. Therefore, you can shine your natural beauty.
Choosing eyeglass frames for your face shape
The best idea when choosing your glasses frame, be it prescription glasses or sunglasses is to think in terms of opposition. I mean their shape should not be the same with your face shape. For instance, if you have a well-defined maxillary with a square face shape your frame should be round and vice versa. 
In terms of frame size, watch out as your eyes to be seen in the middle of the lens. It is a sign that you have selected the right frame size for your face. 
Choose one of the four face shapes that match your face best:
Oval face shape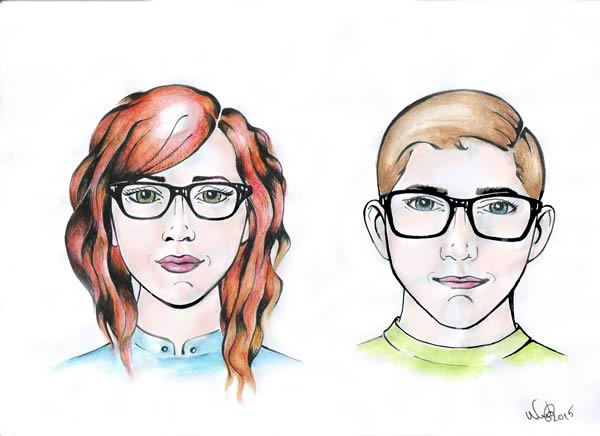 Similar to the round face shape, but elongated vertically, which gives it some interesting features in terms of glasses. 

If you have such a face shape, your glasses must try to compensate the face elongation, extending their sides horizontally. You will look good with large frames, thick, but which one correctly integrate your facial physiognomy.

Opt for one of the next frame shapes:
Rectangular

Square

Oblong 

Cat eyes
Do not be afraid to experiment and choosing eyeglass frames that has the shape with corners. 
Also the big square sunglasses, in the fashion now will fit you perfectly.
Square face shape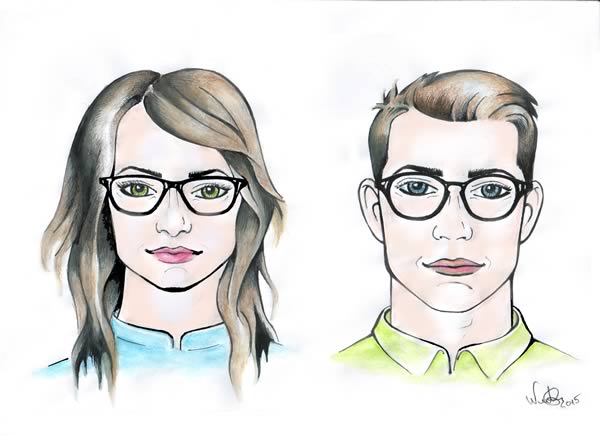 It is a shape with high cheekbones, strong forms, and the face line is not rounded.

You can compensate this face shape with round or oval frames, either large or small.
If you fit here, you can wear with confidence larger frames, thicker, as well you will be okay with smaller, discrete and thin frames. Whatever you choose is important to choose a round or oval frames.
The same in case of sunglasses: big, round or oval frames will fit you perfectly. 
Heart shape face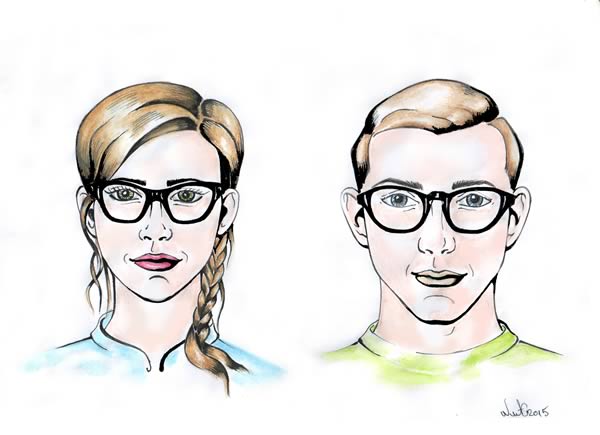 Called up base triangle. The main characteristic of this type of face, it is an evidenced wider forehead than the rest of the face. 
Avoid large and thick glasses frames, especially square or rectangular because they highlight your top half of the face.
I recommend you wear small glasses, thin, that not exceeding your forehead lateral line. 
Sunglasses to be of a down elongated shape (like a drop), smaller, round or oval. Large glasses will highlight your forehead. 
Round face shape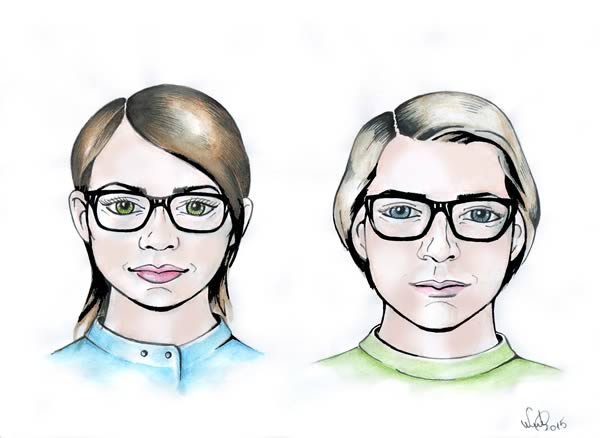 Special thanks for drawings to HElena Art

It is a symmetrical face type horizontally and vertically. If you look closely at such a shape, you'll notice that it has no unexpected forms.
You compensate this form with a frame that has all these sharp forms, namely a square or rectangular frame. 
Round face shape  looks good with a large frame, thick and highly  visible, as long as it has a shape with corners.
But if you prefer more discreet glasses like rimless or semi-rimless or thin metal like titanium frames, as long as you follow the rules for this form, you look fabulous.
If it comes to sunglasses, large square frames fit perfectly on such a face. 
Suitable frame shapes will be: 
Square

Rectangular

Elongated lateral rectangular

Cat eyes  

Any other unconventional form with corners 
Matching the frame color with your eyes, skin and hair color
Frame color should emphasize your colors, so to be in agreement with them.
You can found eyeglass frames in almost every color. If you like purple, sure you can find a purple frame or any other color. 
Recently, there is a variety of multicolor frames (arms of a particular color and different colors for outside and inside of the frame). These are in fashion and appreciated because they allow matching the frame with various colors of clothes.
 Q

uick 

L

inks - 
Eyeglass Frames
Nowadays, there are many frames both shape and color, so choosing eyeglass frames is not a hard task. Have fun!

Was this information useful?
1. Like Perfect-Eyeglasses-Guide.com on Facebook.
2. Share this article with your friends: